MURCAR LINKS BY GRAEME BAXTER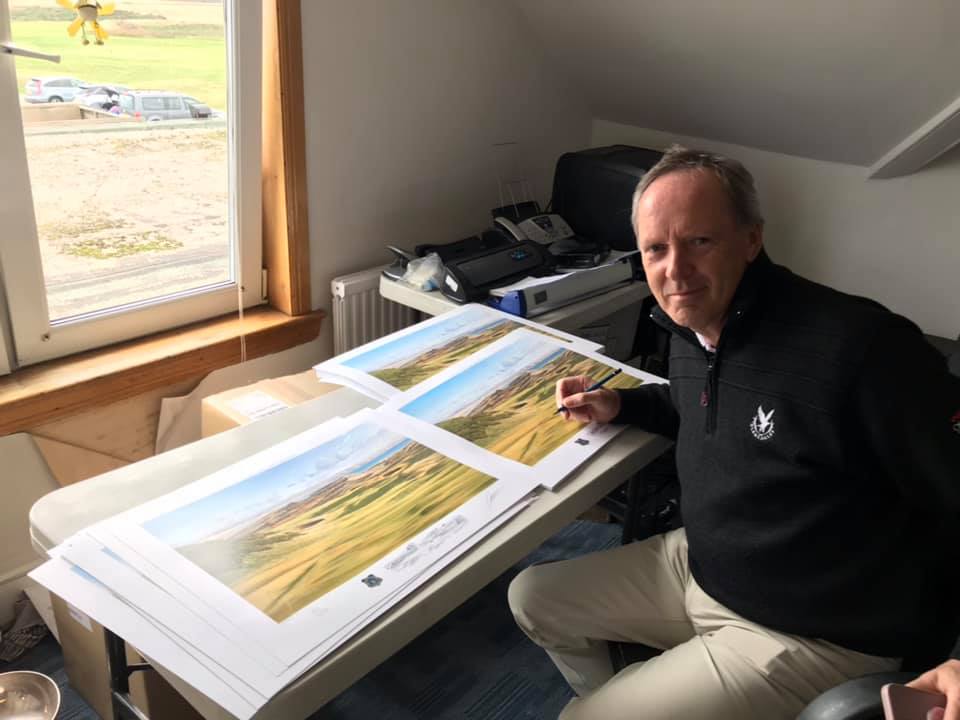 Earlier in 2021 the Club commissioned world renowned golf club artist Graeme Baxter to create a print that would be part of Murcar Links history and a piece of artwork that would hang in the Clubhouse for years to come. Graeme visited the club on two occasions. On his first visit he was overwhelmed with some of the scenery the course had on offer and couldn't wait to get started, however a decision had to be made on what view the painting should be. It was decided that the painting should be that of the iconic 7th hole, Serpentine. A slightly different view of the hole as the view is looking up towards the 7th green but from a point behind the 6th green. The attention to detail is second to none as the print includes a small boat bobbing up and down on the North Sea along with a few seagulls flying in a cloudy sky.
The print was unveiled in September at a special function where Graeme and Vice-Captain, Michelle Black unveiled the print to the attendees, it is truly a masterpiece and one that we proudly display in the Clubhouse.
To own a little piece of Murcar Links history the club have on offer 500 limited edition prints all individually numbered and signed by the artist himself. Prints are available at £95.00 + delivery each.
To order please contact the club on 01224 704354